LEADERSHIP ACADEMY
The world needs you. Yes YOU! The time for playing small is past. There is too much suffering on our planet right now for any of us to shrink away from our full potential. If you have ever seen the news and felt worried, if you have ever wondered how things can possibly turn around, if you have ever had an inkling that maybe you could be doing something more, this program is for you.
What is it? A unique opportunity to develop your voice for change in the world. Over the seven-week course students will explore self, community, and global issues. The program is delivered through classroom instruction for one hour each week, combined with assignments and online feedback to supplement coursework. To get the most out of the experience, students should plan on dedicating a total of 3 hours per week to the program.
Instruction and skill building exercises will focus around the topics of:
civic engagement
critical thinking
social justice
corporate social responsibility
philanthropy
volunteerism
personal accountability
resilience
etiquette
collaborative dialogue
persuasive writing
public speaking
additional creative vehicles for becoming agents of change
Who is eligible to attend?
Youth Leadership Academy is open to all students entering grades 6-12.
Adult Leadership Academy is open to all adults ages 18 and up.
Class sizes are limited, early registration is recommended.

Who is the instructor?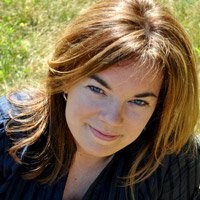 Erin Lynch, founder of the Phoenix Center for Transformative Leadership, works with individuals and organizations to maximize their world-changing super-powers, one small step at a time.
Born in inner-city Baltimore, Erin has had a life rich with struggles, blessings, defeats and triumphs. She invested those in a 20+ year career strengthening nonprofit organizations, engaging students, volunteers, politicians and businesses in social change initiatives. Former Executive Director of the Franklin Food Pantry, her work with the Healthy Futures project continues to serve as a model for food pantries throughout Massachusetts. The collaborative effort garnered a VIP visit to the White House during the Obama administration. Speaking engagements include the Massachusetts State House, the Women Fighting Hunger breakfast in Boston, the New Mexico State Humane conference, and guest lectures at Arizona State University and Dean College. Previously Erin secured and administered the Arizona Department of Economic Security Volunteer Services contract, and served as Executive Director of the Maddie's Project, a strategic alliance which secured a multi-million-dollar community grant for the Phoenix area.
Erin is certified with the International Association of Facilitators, has been trained in Group Facilitation Methods by the Institute of Cultural Affairs, and holds national certification in Nonprofit Leadership through the Lodestar Center for Philanthropy and Innovation. Erin resides in Franklin with her two teenage children, and luckily lives a few minutes from her parents whom she blames for her relentless belief that there is good in the world.
Where are the courses held?
The Academy is open to residents of any town and currently has host sites in Ashland, Franklin, Hopkinton, Medfield, Medway and Sherborn. Please see schedule below for full details.
How do I enroll?
Online registration is now open. Class sizes are limited, early registration is recommended.
Register Now!
How much does it cost to attend the Leadership Academy?
Tuition is $315 per student and includes all course materials, T-shirt, printed Academy photo and certificate upon successful completion of course.
Early Bird Rate: $270 prior to August 15, 2019
| | | |
| --- | --- | --- |
| Course Section | Location (open to residents of any town) | 2019 Class Dates |
| YOUTH Mondays 4:30pm - 5:30pm Ashland | Backstage Dance Center 300 Elliot Street, Ashland MA 01721 | September 9, 16, 23, 30, October 7, 21, 28 *no class on Columbus Day Oct 12 |
| YOUTH Tuesdays 2:45pm - 3:45pm Sherborn | Sherborn Community Center 3 Sanger Street, Sherborn MA 01770 | September 10, 17, 24, October 1, 15, 22, 29 *no class on Yom Kippur Oct 8 |
| YOUTH Thursdays 2:45pm -3:45pm Medway | T.C. Scoops Community Room 104 Main Street, Medway MA 02053 | September 12, 19, 26, October 3, 10, 17, 24 |
| YOUTH Thursdays 4:30pm - 5:30pm Medfield | Healing Place 50 North St, Medfield, MA 02052 | September 12, 19, 26, October 3, 10, 17, 24 |
| ADULT Mondays 10am -11am Sherborn | Sherborn Community Center 3 Sanger Street, Sherborn MA 01770 | September 9, 16, 23, 30, October 7, 21, 28 *no class on Columbus Day Oct 12 |
| ADULT Tuesdays 10am -11am Hopkinton | Hopkinton Center for the Arts 98 Hayden Rowe St, Hopkinton, MA 01748 | September 10, 17, 24, October 1, 15, 22, 29 *no class on Yom Kippur Oct 8 |
| ADULT Fridays 9:30am - 10:30am Franklin | The Space @ Noelle Day Spa 421 East Central Street, Franklin, MA 02038 | September 13, 20, 27, October 4, 11, 18, 25 |